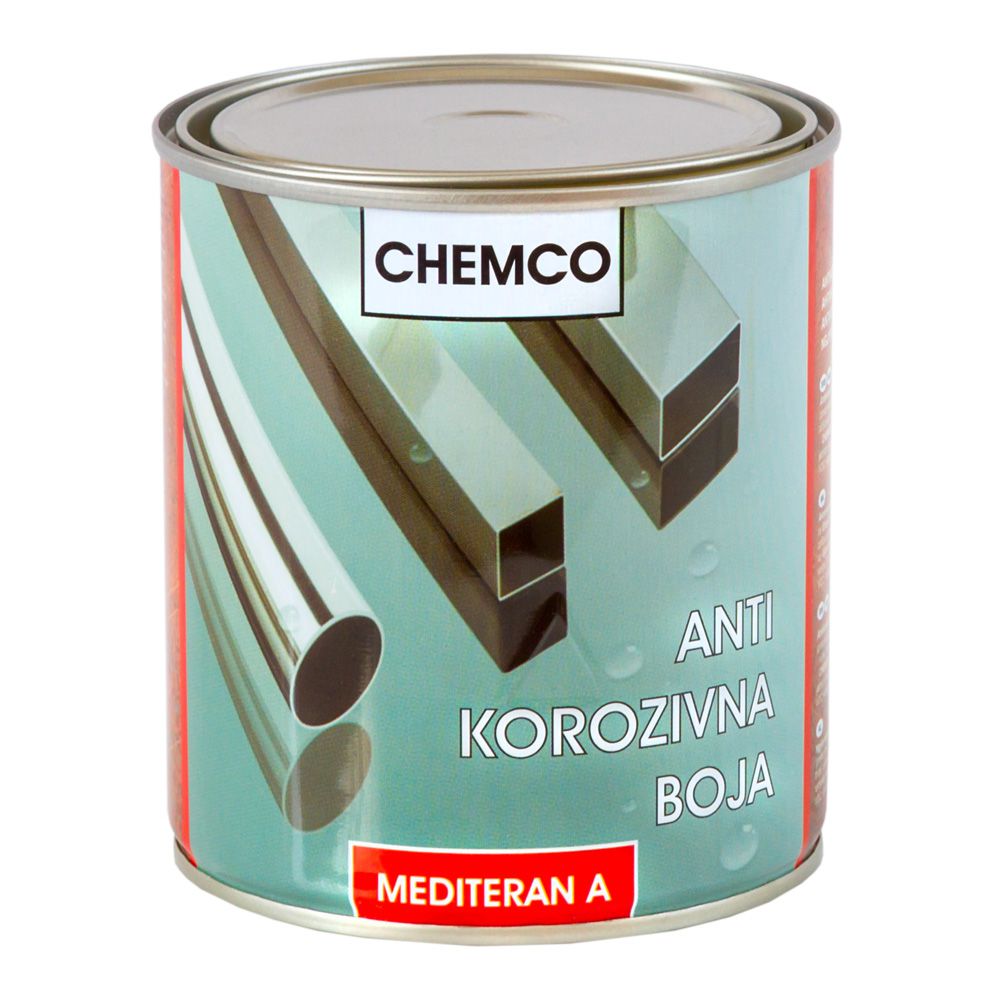 Product description
Mediteran A-Anti-corrosive paint is air-drying synthetic resin, containing anti-corrosive pigments, additives, organic solvents and white spirit. Mediterranean A is used for the protection of steel structures, agricultural and construction machinery, vehicle bodywork.
It can be used as a basic color for the application of synthetic enamel varnishes with the same base (usually 2 basic and 2 finishing coats) as well as a self-priming coat (applied in at least 2-3 layers, 30-40 microns thick). Each next layer of Mediterranean A is applied after the previous layer is completely dry or wet on wet. All coatings must be made from the same base.
Instructions for use:
Well-degreased substrate, clean from mechanical impurities (old corrosion) by sandblasting, phosphating or mechanical cleaning. It is applied with brush, roller, classic syringe gun or airless pistol. It is diluted with oily thinner.
Key informations
Shades