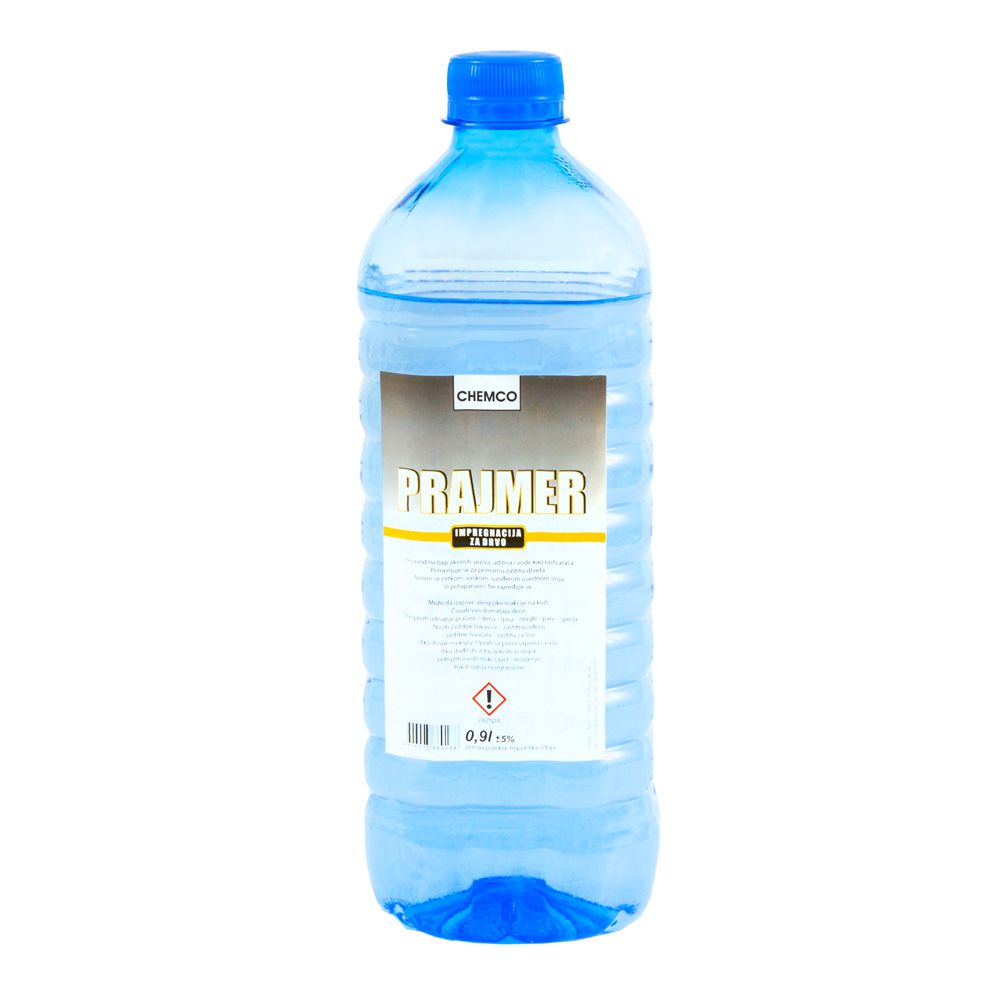 Product description
Primer impregnation for wood is a product made on the basis of methanol, additives and fungicidal insecticidal products. It is applied for the primary protection of wooden surfaces, and it prevents the appearance of the insect. The product is a transparent blue solution. It is applied with brush, roller or by splashing in two layers. The time interval between layers is minimum 3 hours.
Composition of the mixture:
synthetic binding element based on polyvinyl acrylate or acetate
an active component is based on methanol (organic origin)
an active component of non-organic origin
water
Technical and technological characteristics:
Color: transparent blue.
Volume: (DIN 53479) 1.02 - 1.07 g / cm³
Reaction: (DIN 53785) pH 6-8
Vapor pressure 0.17 KPa
Auto-ignition temperature: ≥430˚C
Water solubility: infinite
Odor sensibility: 1.2mg / m³
Dryness: complete after 3h
Consumption: 3-6m² / 1l depending on type of wood.
Note:
Means of protection: Mandatory use of protective mask and suits.
Hands - rubber gloves
Eyes - glasses
Ecological assessment:
Synthetic binding product belongs to a group of water-soluble and biodegradable polymers based on vinyl acetate and acrylate.
It does not irritate skin and eyes
Oral Toxication (LD50) ≤2000mg / kg OECD40I method
Methanal, active component -MDK air of the work space 2ppm / 3mg / m³ irritates eyes and respiratory tract, Oral Toxication (LD50) 200-800mg / kg.
R: 7/8/10/20/22/36/37
S: 2/7/15/16/22/28/29/30/37/38/45
Key informations