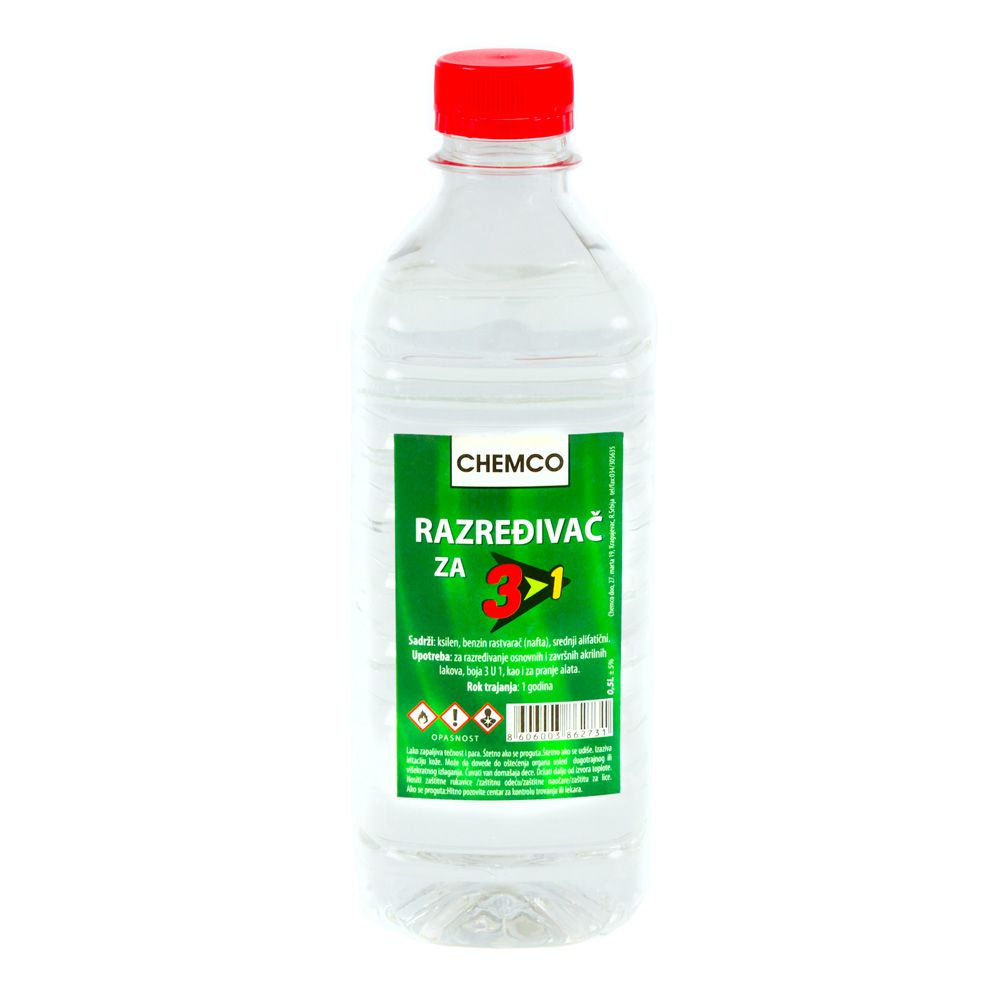 Product description
Highly flammable liquid and vapor.Harmful if swallowed. Harmful if inhaled. Causes skin irritation. May cause damage to organs through prolonged or repeated exposure. Keep out of the reach of children. Keep away from heat sources.
Wear protective gloves / protective clothing / protective goggles / face protection. If swallowed: Urgently call a poison control center or a doctor.
Contains:
Xylene, petrol solvent (petroleum), medium aliphatic.
The use of:
For thinning of basic and finishing acrylic varnishes, color 3 U 1, as well as for washing tools.
Key informations